A unique modular linked chair frame offering unparalleled flexibility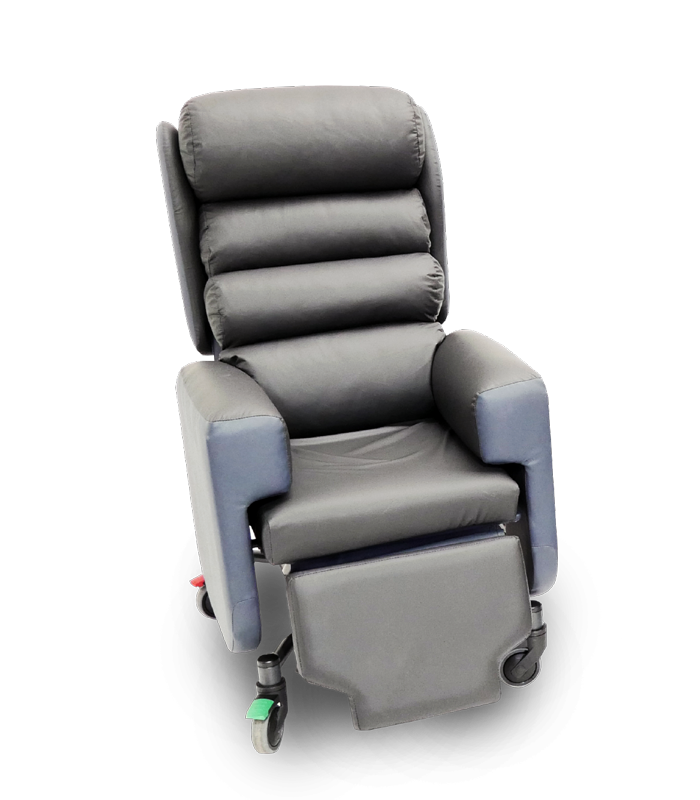 Tri-Chair One is simple yet effective in design providing superior comfort, support…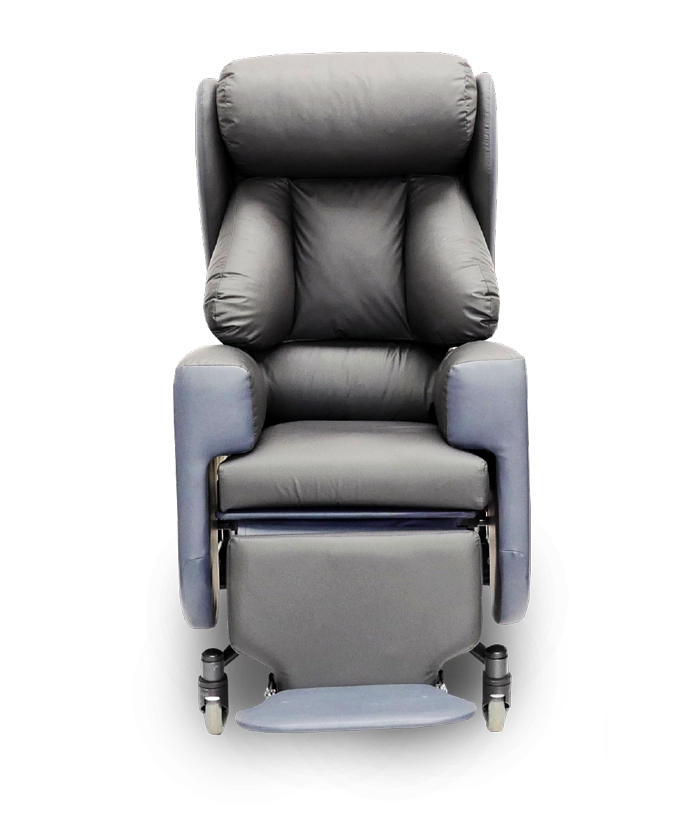 Tri-Chair Two represents the very latest in specialist seating design and development…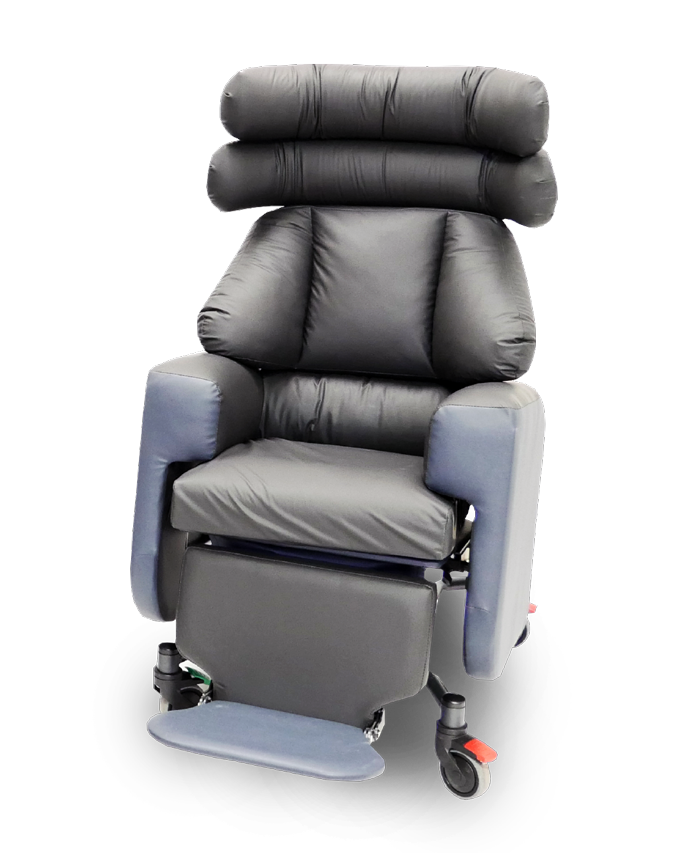 Tri-Chair Three is a highly adjustable seating system providing exceptional postural support….
Introducing the Tri-Chair
Tri-Chair is the latest evolution of specialist posture and pressure care management seating from Channel Healthcare Ltd. The innovative Tri-Chair offers a choice of three distinct seating systems each with its own design and configuration options, underpinned by the same unique chair frame.
Each of the three Tri-Chair models are designed to adapted to the user's body shape to ensure they are always sitting in an ergonomically-sound sitting posture with optimal body support, resulting in increased comfort, enhanced function, and reduced pain. This is achieved by each of the three chairs models offering dynamic positioning, seat height, seat depth, seat width and arm height adjustability.
Key to the Tri-Chair design is the unique modular linked chair frame shared by all three chairs providing unparalleled flexibility. The modular design and commonality of parts aids repair and refurbishment and assists with recycle and reuse policies. All Three Tri-Chair models are available on a same or next day dispatch making the Tri-Chair the perfect choice for Community Loan Stores.

Latest from Tri-Chair News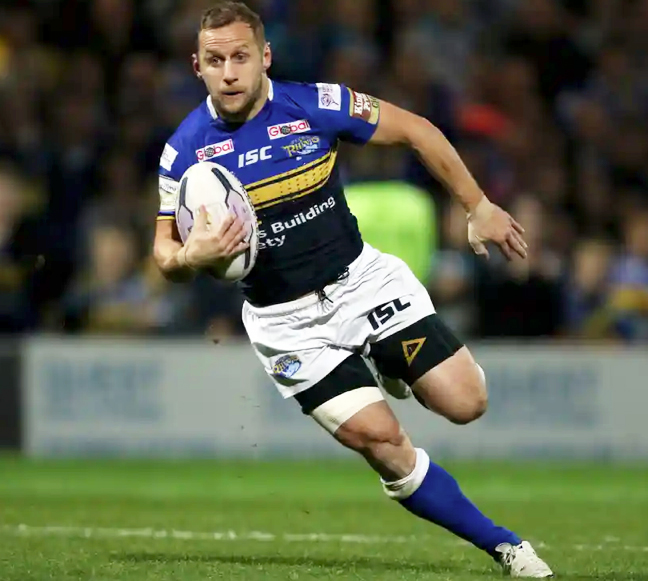 The situation – Rob's background Rob was born in West Yorkshire in 1982 and having made his rugby league debut for Leeds Rhinos in 2001 went on to become a legend of the game, making 493 appearances for his club, winning eight Super League titles, two Challenge Cups,...
read more
The Tri-Chair can access a range of options that can be integrated into each chair to aid postural and pressure management creating a bespoke solution for each individual.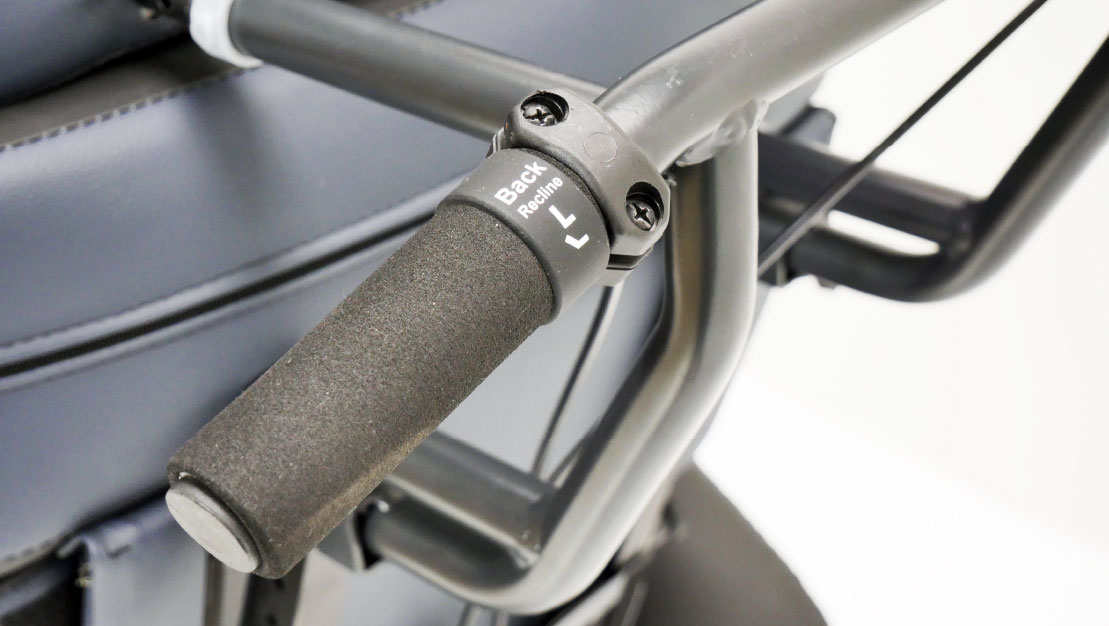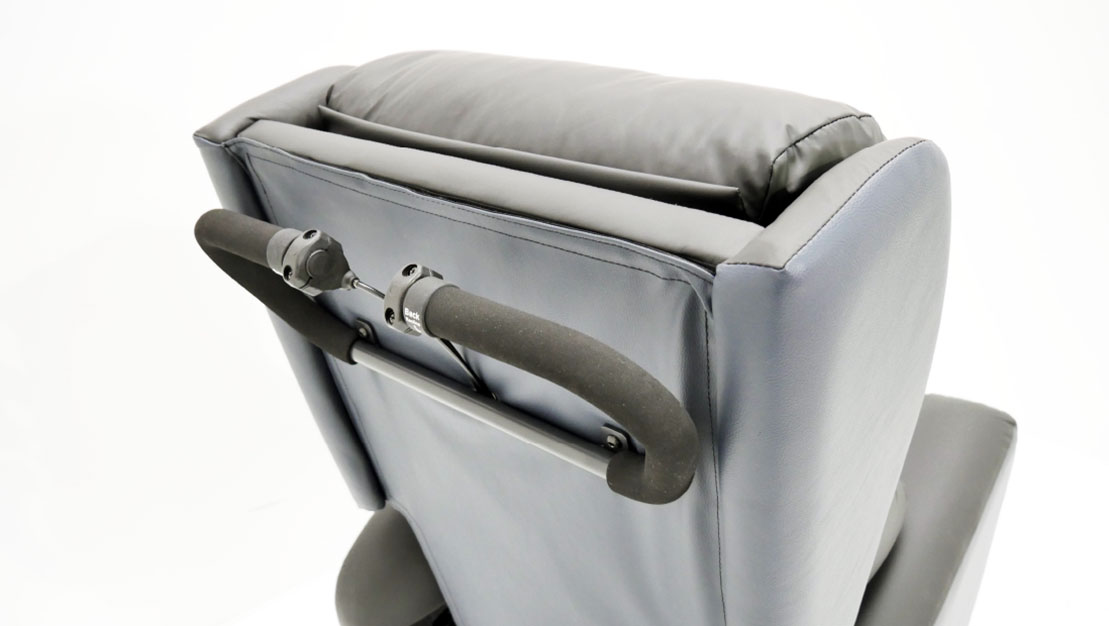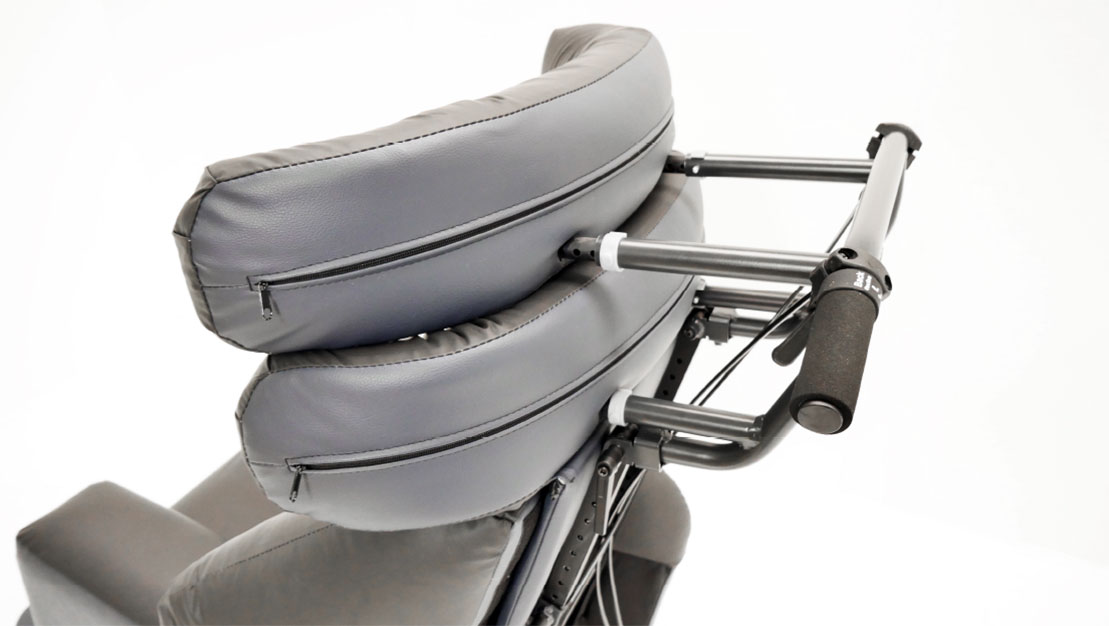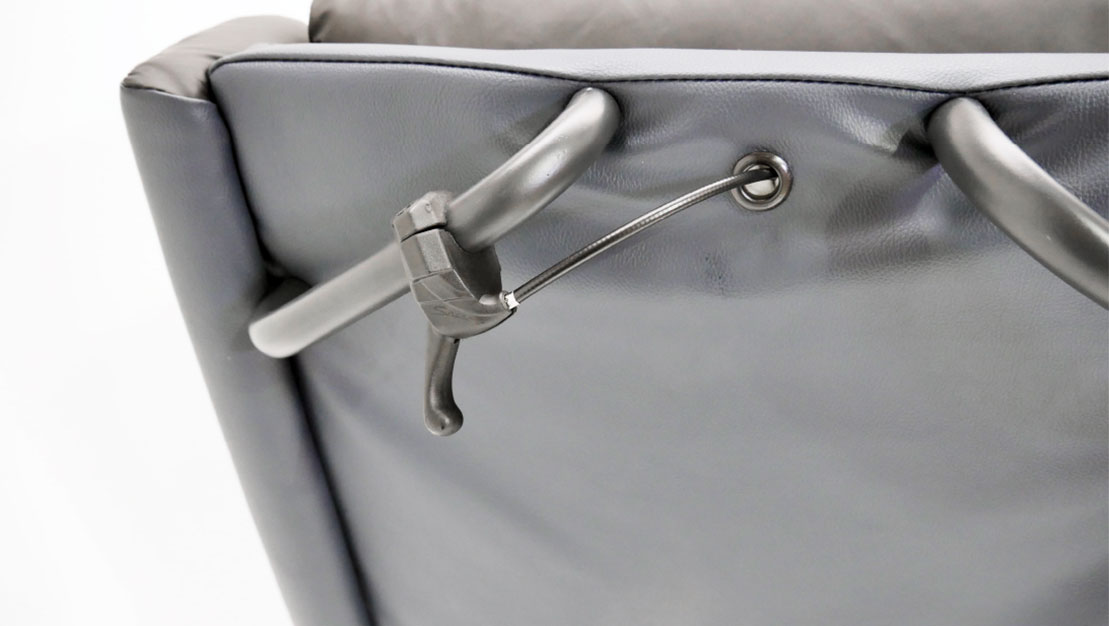 Tilt-in-Space

Back Angle Recline

Articulating Legrest

Flip-up Footplate

Tool Free Adjustment

Split Wing Headrest

Waterfall Backrest

Push Handle

Lightweight Aluminium Backrest

Directional Lock Castors

Modular Construction

Adjustable Seat Height

Adjustable Seat Width

Adjustable Seat Depth

Adjustable Arm Height

Adjustable Back Height
Tilt-in-Space

Back Angle Recline

Articulating Legrest

Flip-up Footplate

Tool Free Adjustment

Split Wing Headrest

Lateral Support Backrest

Push Handle

Lightweight Aluminium Backrest

Directional Lock Castors

Modular Construction

Adjustable Seat Height

Adjustable Seat Width

Adjustable Seat Depth

Adjustable Arm Height

Adjustable Back Height
Tilt-in-Space

Back Angle Recline

Articulating Legrest

Flip-up Footplate

Tool Free Adjustment

Split Wing Headrest

Waterfall Backrest with Lateral Support and Adjustable Split-Wing Headrest

Push Handle

Lightweight Aluminium Backrest

Directional Lock Castors

Modular Construction

Adjustable Seat Height

Adjustable Seat Width

Adjustable Seat Depth

Adjustable Arm Height

Adjustable Back Height